Senior Proofs goal will always be to keep our seniors safe at home, while preventing possible falls in the home. One of the most common areas for falls in the home is our bathrooms, especially in the shower and tub areas. In a wet environment, it is important to ensure all safety measures are taken into consideration as we age in place.
Shower grab bars are one of the most effective ways to prevent a fall with the bathroom. We always suggest at least 2 grab bars within a bathroom shower or tub area. One at entry, vertically for accessibility, especially over large thresholds, or tubs, and one alongside the back wall, using ADA guidelines.
Proper grab bars installation is imperative to the overall success rate of the grab bar and preventing the fall. Our technicians have been trained by the National Association of Home Builders to properly install grab bars per ADA recommendations and create the safest space possible for everyone, regardless of age.
Our Grab bar installation includes both the ADA recommended grab bar and professional CAP Certified Technician installation.
Our safety professionals will take precise measurements of your bathroom and install our ADA recommended grab bars, tailoring the rails for your comfortable placement.
Senior Proof is your turnkey safety solution!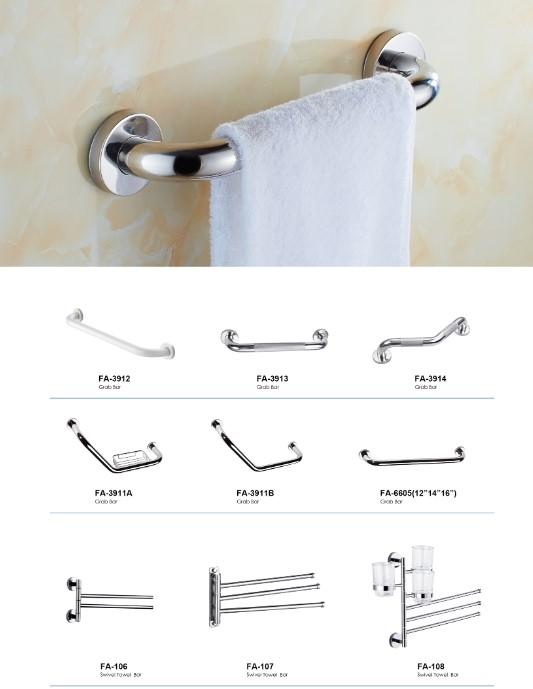 What is a shower grab bar?
Grab Bars are used to ensure mobility and safety when exiting and entering a shower or bathtub. Senior Proof only uses ADA Certified stainless-steel grab bars which come in a range of shapes and sizes. 
Our professionals take precise measurements of each bathroom, tailoring the rails for comfortable placement. ADA recommendations state that bars should be 33 to 36 inches above the bathroom floor. However, we also take account of an individual's weight and height. 
Are shower rails necessary?
The answer is simple: yes. Having proper grab bars and safety seats is imperative for wet areas where slips and falls are most common. Anyone – regardless of age – are at risk of falling, which is why its important to keep have the proper safety tools available.
Contact us for a free safety evaluation!
Fill out the form below and one of our Safety professionals will get back to you today!
[contact-form-7 id="15334"]